Something About Mary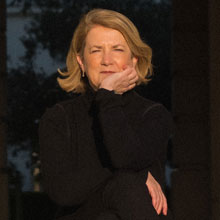 Mary Leonard has lived in the Los Angeles area for over 25 years now. She has traveled extensively throughout the nation and internationally. After several years in Italy and graduating with honors from the American School of Milan, Mary developed a greater appreciation of the Arts, history, culture, languages and diversity.
She graduated from the University of California, Los Angeles with a Bachelor of Arts degree and pursued a career in commercial advertising and film production. Her work as a producer for companies such as Nickelodeon, Disney, Fox, and ABC produced positive, quantifiable results within short time constraints. Her credits working in advertising include hundreds of corporate clients such as American Express and IBM International (Solutions for a Small Planet/Subtitled) which gained national and international attention due to the logistical challenges of multiple international locations.
Her top producing skills in commercial advertising are an excellent asset in real estate. She has an understanding of the needs of her clients and over fourteen years experience in leading edge marketing and advertising. Collaborating with an excellent team at Berkshire Hathaway Home Services, she enjoys helping people realize their dreams as well as help them through the major transition that accompanies selling, buying, and moving.
Mary Leonard has an outgoing commitment to first-class service. She is working for you. Always.