Marketing
Each property is treated individually and marketing strategies are custom designed with the prospective buyer in mind. Special marketing, pinpointing the correct exposure and targeting the appropriate clientele makes Mary Leonard's marketing strategy unique and effective.
• Custom designed web sites

• Custom designed ads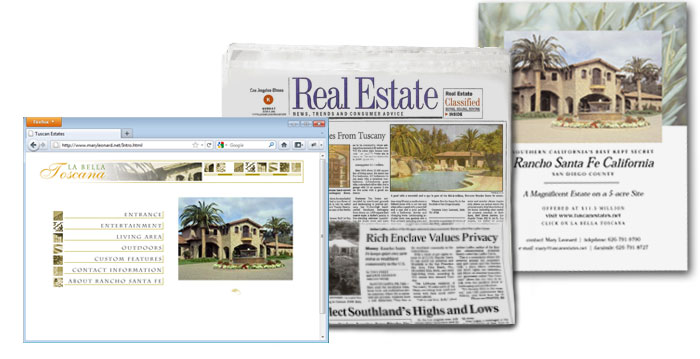 • Ads circulated on various sites and publications.